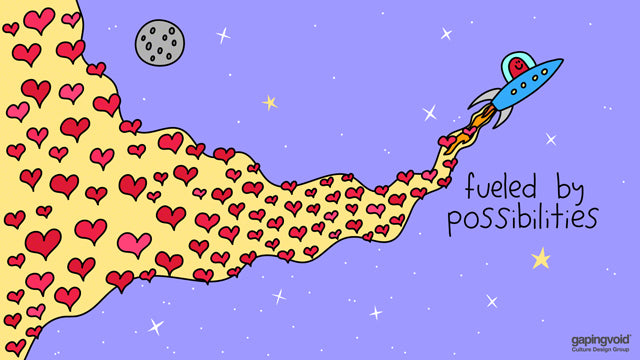 Fueled by Possibilities
$25.00
Gapingvoid Virtual Backgrounds for Zoom Meetings, Microsoft Teams, and more!
Create a positive atmosphere
One week experience with this virtual backgrounds showed me how much attention you get with it. many colleagues referred to my background, gave me positive feedback, or wanted to learn more about it. It directly shows your attitude and generates a positive spirit. I'm absolutely happy with my choice! :)
A Favorite
Love this one ... just screams "great work together!"