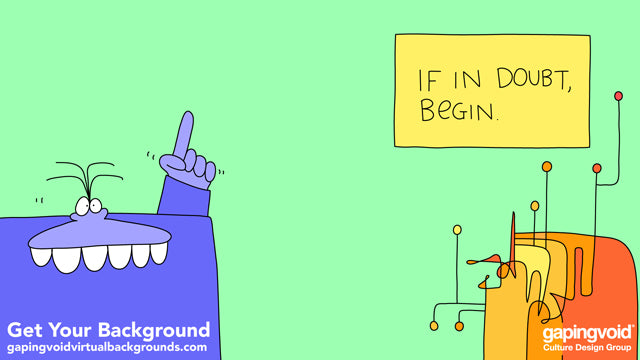 If In Doubt Begin - Free
$0.00
Gapingvoid Virtual Backgrounds for Zoom Meetings, Microsoft Teams, and more!
Great
Good message and context setter
Love my Virtual Background
I love my background It gave a sense of fun and of purpose to a recent session I conducted. I will be looking at more!!
It brightens up the zoom meetings.
Although I have since replaced this backdrop with the Gaping Void RBG one, it was still fun to have and it brightened up the zoom wall. Thank you!
Love it!
I love the visuals created by gapingvoid! And the message is always inspiring and thought-provoking.