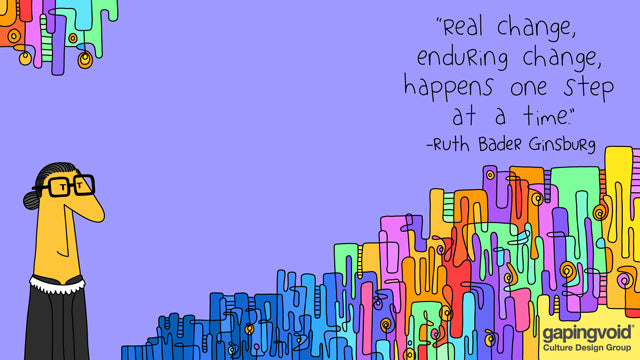 Love it
Price was right, and I'm a huge SCOTUS and RBG fan.
RIP RGB
A great testament to a great women
Love RBG!
I love the quote by RBG and bright colors. Really adds joy to my day as I am reminded of all the positive things she did for women and equality, in particular. Thank you for asking.
Integrity
It's an honor to have the the most important figure in Women's Rights, the Honorable Ruth Bader Ginsberg, stoning beside me in this background. Because of her, I, my friends and family have all had wonderful opportunities to succeed as women in fields that were traditional all male. RIP RBG.
Love it!
I love everything thing I have ever ordered, a couple of prints, business cards. Keep up the great work.