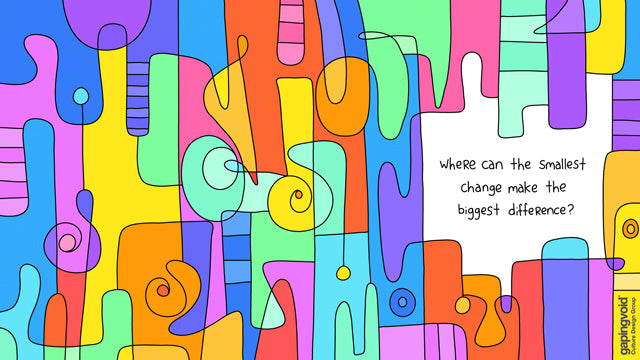 Smallest Change
$25.00
Gapingvoid Virtual Backgrounds for Zoom Meetings, Microsoft Teams, and more!
Takes My Meetings to A Higher Level
I love @Gapingvoid art. I have @Gapingvoid Moo Business cards. I have 7 pieces of framed art on my office wall. When the virtual backgrounds became available I bought 10 of them. Each background conveys a message I want my conference attendees to see in a subliminal kind of way. The only change is the background is kind of large, almost overpowering. If the art was in a virtual frame so it appears to be on wall behind me the message would be easier to read. Just my 2 cents worth. Great Stuff!!