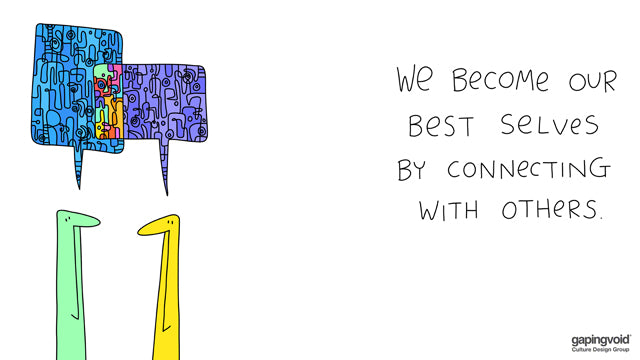 We Become our Best Selves by Connecting With Others
$25.00
Gapingvoid Virtual Backgrounds for Zoom Meetings, Microsoft Teams, and more!
Love it, though there's room for improvement
I truly love the message and the art. Since I'm on Zoom all day as many others are, it's great to have a beautiful and meaningful background. I appreciate art and understand the need to pay artists for their work. I would have purchased more had the options been a bit lower priced, though- perhaps bundling?
I chose the one that resonated with me, though I might have picked a different one because I'm not as fond of how I interact with the colors online.